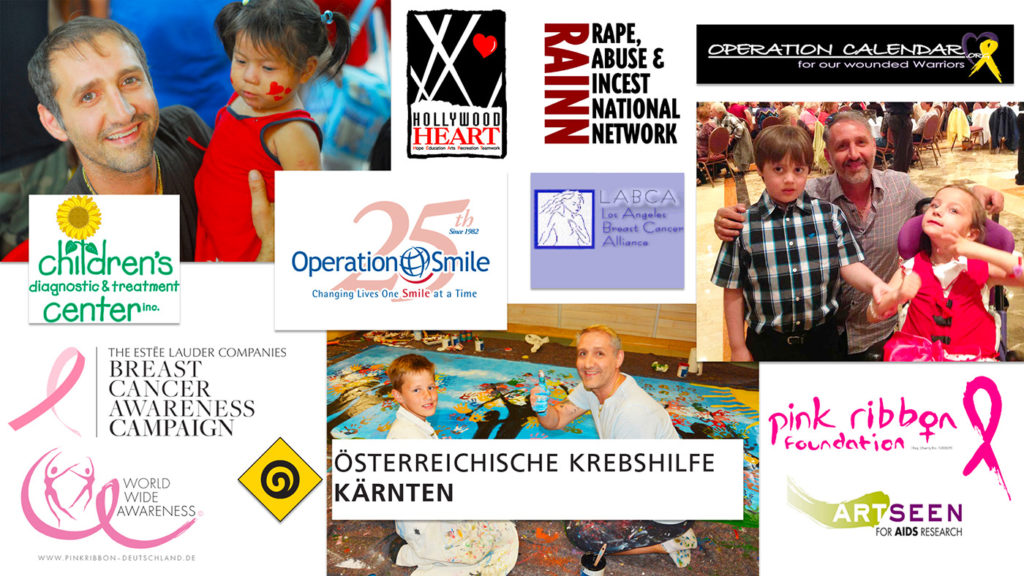 iocoBenefits was created and established in 2005 by International Bodypainter and Fine Artist Filippo ioco.
"As an artist, I feel it is my artistic duty to donate my works and volunteer my services to help bring awareness, education, and needed funds to global, charitable organizations".
Dedicating a large amount of his artistic energy to charity work worldwide for such causes as breast cancer, children with HIV/Aids, children with deformities, as well as wounded troops and their families, Filippo ioco is renowned for bringing a philanthropic flair to each and every project.
With the help and support of the community, private sector, and media sponsorships, iocoBenefits hosts artistic exhibitions, cocktail parties, runway shows, and galas. Funds are raised through silent auctions, direct sales of ioco's bodypainting photography prints and original artworks as well as raffles of various gifts and services. Proceeds raised are donated 100% to the charitable organization for whom the event is being held for.
For more details on becoming an ioco Beneficiary, please (CONTACT US)